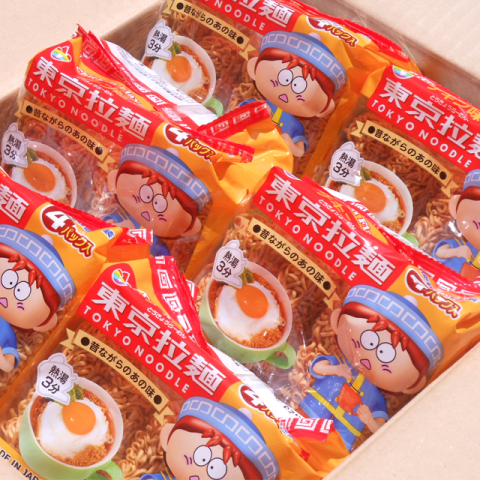 Size of Package L540mm x W430mm x H220mm / 6,640g
Size of Bowl L430mm x W265mm x H110mm / 1,660g
Size of Piece L120mm x W70mm x H100mm / 130g
You can make this cup-ramen in just 3 minutes by pouring hot water over it in a cup. It is really easy. We, Japanese people feel a sense of nostalgia for the taste. If you add a beaten egg into it, you will get a nicer flavor soup. Add your idea to enjoy the noodles.
| | |
| --- | --- |
| | 135kcal |
| | 2.9g |
| | 4.9g |
| | 19.7g |
| | 2.0g |
| | 120(30g×4pcs) |
| | 12入×4 |
| | 180days |
| | 4906871020122 |
Standard Nutritional List(1meal 30g)
Fried noodle[Wheat flour(Made in Japan), Edible oil(Palm oil, Lard), Salt, Soy sauce, Meat extract, Vegetable extract, Sugar, Fermented seasoning, Spice]/ Modified starch, Seasoning(Amino acid, etc.), Saltwater, Polysaccharide thickener, Acidulant, Antioxidant(Vitamin E), Caramel Color (Contains Wheat, Soybean, Chicken, Pork)